7 April is World Health Day. As the pandemic lingers on, health issues as well as health-related local, national and international governance issues have never been more at the forefront of public attention and concerns.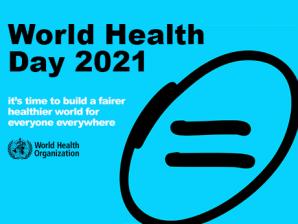 The World Health Organization has logically designated 2021 as the Year of Health and Care Workers underpinned by three main ideas: Protect – Invest – Together. In line with this claim, the theme for this year's World Health Day is "Health for all".
Patients have been at the core of Stago's corporate culture for a long time now, as underlined by our mission statement - to improve customized patient care with efficient biotechnology solutions for blood-based diagnosis – and our vision – to be a reference for blood-based diagnosis to improve the health of as many people as possible – and reinforced by our motto, Diagnostics is in our blood. These goals are shared by all our employees no matter their trade.
Thanks to its control over the entire value chain, from design to system maintenance in the field, Stago, along with its healthcare partners, contributes to improving patient care. Here are a few examples.
VTE
Venous Thromboembolism (VTE) is a key public health challenge which causes 1 in 4 deaths globally, with an increasing prevalence of about 200 incidences for every 100,000 inhabitants every year. In haemostasis, our field of expertise, several tests are essential so that it can be treated at the following different levels:
• Diagnosis: D-dimer tests in acute stage or thrombophilia screen (protein C, protein S, Antithrombin, etc.) to find the causes of the disease;
• Prognosis: Tests to assess VTE recurrence risk (thrombophilia screen: Thrombin Generation, D-dimer); 
• Treatment follow-up: anticoagulant tests (heparin, DOACs, etc.)
COVID
In severe forms of the disease related to Covid-19, the D-dimer dosage (fibrin derivatives, a marker specific to our haemostasis business) has proven instrumental in identifying patients at greatest risk and in helping them choose the proper treatment.
POC
With Quantra, the point-of-care system to measure advanced coagulation parameters, Stago provides vital information to clinicians (in the operating room, the emergency room or in the intensive care unit), which is used directly with patients. On site results received within 12 to 15 minutes provide valuable assistance in controlling critical bleeding and consequently in optimizing transfusions. This system includes cardiovascular diseases, orthopaedics, traumatology, obstetrics and hematology as its preferred areas of use.
Furthermore, better care is also achieved by sharing knowledge and best practices; this is with the goal of our publications and cycles of scientific webinars aimed at medical professionals.
By developing and supporting a sustainable direct (affiliates) and indirect (distributors) distribution network covering more than 110 countries, Stago is showing its willingness to answer this World Day call in its field of expertise - In Vitro diagnosis - and for as many as possible: Health for all!