An Internal "On Board" Training Center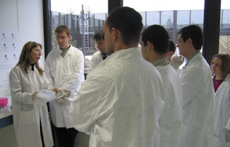 The internal Training Center provides Stago employees with the appropriate knowledge of the field of hemostasis, our products and techniques. A team of experts delivers these training courses throughout the year. In this way, everyone can do their job under the best conditions as soon as they join the company.
The training courses are modular according to each employee's knowledge and professional background. They have to meet the requirements and objectives of each job:  
For Support functions, it covers an understanding of how the company operates and its business as a whole,
For employees working directly with products and/or customers, it covers scientific, technical and commercial courses adapted to the job level.
Employees can access the different training modules throughout their careers. Some training courses may become mandatory after a job change in the company to acquire or boost your expertise.
Example of support for a new hire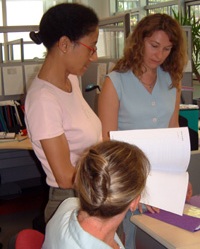 All marketing/sales profiles, whether Sales Representative, Technical Customer Support or Product Manager, automatically follow a complete training path on arrival.
For 6 to 12 weeks, they will cover theoretical and practical issues:  
Alternation of varied courses at the training center
Visit to our various sites
Accompanied by experienced colleagues in the field
Customer contacts, accompanied by experienced colleagues in the field
Internship in hospital laboratory if necessary
The objective is to give the most complete vision of the business possible:  
"Product" know-how
Scientific and medical knowledge of hemostasis
Perception of "customer" needs and problems
To reassure employees and make them efficient upon taking up the job, which will mean better customer service.